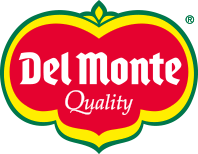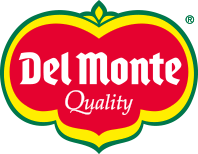 Укажите ваши критерии поиск (продукт, Рецепт, блог...)
Thai Chicken Skewers with Banana and Cucumber Salsa
Ингридиенты:
• 4 chicken breast fillets, sliced
• 2 tsp sesame oil
• 3 tbsp soy sauce
• 1 tbsp brown sugar
• 2 Del Monte® bananas, thinly sliced
• 2 Del Monte® cucumbers, peeled, seeded & diced
• 12 fresh mint leaves, chopped
• ½ bunch of fresh coriander, chopped
• 1 tsp fresh ginger, chopped
• 1 fresh red chilli, sliced & seeds removed
• 4 tbsp Del Monte® lime juice
• 1 tbsp fish sauce
• 1 tbsp soft dark brown sugar

Подготовка:
1)Place the chicken in a bowl with the sesame oil, soy sauce and sugar and place in the fridge for 30 minutes to marinate. 2)While the chicken is marinating, make the salsa. In a large bowl, mix the Del Monte® bananas and cucumber, mint, coriander, ginger and red chilli. 3)In a separate bowl, mix the lime juice, fish sauce and brown sugar and blend until the sugar has dissolved. Combine the two bowls and toss to ensure the salsa is fully covered with the liquid. 4)Preheat the grill to a medium-high heat. Soak some bamboo skewers in water, so they don't burn, then thread the chicken onto the skewers. Brush liberally with marinade and place under the grill.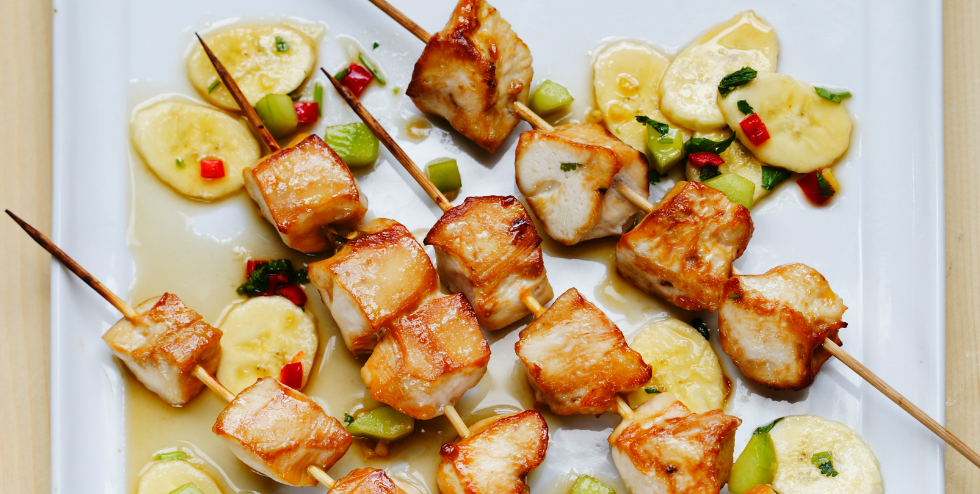 Вам может также понравиться